Resources for Churches
---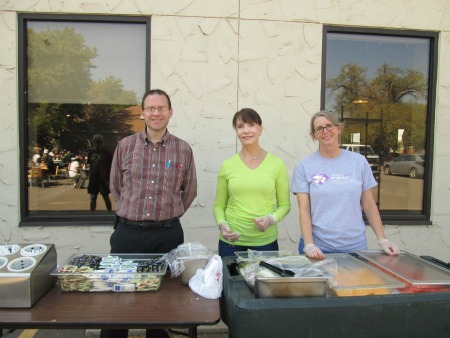 Connect with Us!
We're a broad-based, Christ-centered ministry that brings hope to people in need by offering opportunities for positive change in their lives, and provides ways for people to express their faith through service. You can support this important mission in many ways, and each way is meaningful to us. Share your talents, commit time to volunteer, make a charitable gift or be an advocate of our mission in your own community.
ESS is a mission of the Episcopal Church in Kansas, with only 10% funding from that association. The bulk of our funding is through fee-for-service, grants and contracts, volunteer hours and charitable giving.
Share this brochure with friends and family. It contains links for the upcoming August 27th Kindness Moves Me Walk event! Sign up today!

Print this poster out to advertise for our August 27th Kindness Moves Me Walk.

The Kindness In Action tour is an opportunity to be immersed in our daily programming, share in a hosted lunch forum, and tour our facilities - all over the noon hour. We've scheduled 20 open tours in 2016. Reserve your seat and join us for a conversation at our 'house'.

The tours are especially helpful if you're looking for a place to volunteer and would like to learn more before making a decision.

Please join us! We would truly enjoy sharing our mission with you.

Make a donation online, or send us your donation in the mail.

-Find out what is going on at ESS
-Receive useful information about our upcoming events
-Learn more about our innovative programs & services

You can help us make a difference!

Name ESS as the beneficiary of memorial gifts for your loved one, or in honor of a loved one.

Some employers will match your donation to local charities.

Visit the website for the Episcopal Diocese of Kansas. Learn more about the work that the Church is doing.
Resources for churches