Volunteer
---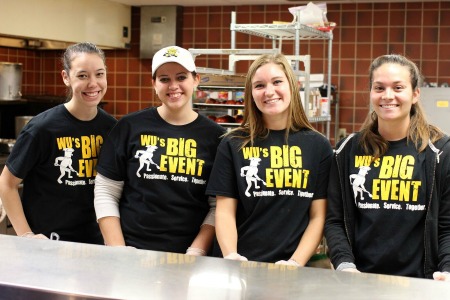 There are numerous volunteer opportunities!
Volunteer opportunities include: 
Kitchen servers (perfect for groups) - help prepare and serve lunch to our neighbors suffering from poverty and hunger
Representative Payees - help our neighbors who receive disability income budget and maintain financial stability
Gardeners - work with at-risk youth and Breakthrough Club members in maintaining our community garden and grow food to be used in our kitchen
Youth program assistants - work with our Youth program staff and at-risk youth during our classes for youth
Breakthrough Club mentors and tutors - help Breakthrough Club members in a variety of ways as they work toward meeting their vocational, educational, social, and wellness goals
Employment program assistants - help unemployed mothers and fathers search for jobs and build a resume to find meaningful employment to provide for their families
Special event volunteers (includes Kindness Moves Me Walk, A Night on the Red Carpet, Community Holiday meals & special work projects)
For more information on volunteering with us, contact Rachel Newell at Rachel.Newell@esswichita.org or (316) 269-4160. You can also fill out the Volunteer application below and return it by e-mail, snail mail, or you can stop by in person.