Understanding Poverty
Understanding Poverty Classes
Date and Time: Weekly -  from 12 noon to 1:30 p.m. beginning with a working lunch.  Next Session to be determined by class size.  Contact us if interested!
Purpose: to teach and train volunteers and staff how to better support persons living in poverty as they develop their own plans to move up financially and gain stability. Benefits to Venture House|Breakthrough Club include:
·        Volunteer Recruitment, Training and Mobilization
·        Public Awareness
·        Board, Staff, Professional Training and Community Development
Who may attend?:  All current and potential volunteers, students and interns, ESS board members and staff are encouraged to attend.   Others involved with community development and poverty reduction are also welcome.
Admission Fee:   Lunch and materials provided at no cost to those affiliated with ESS and its programs.  A $15 registration fee will be charged to all others and may be submitted at the first session.
Location: ESS Venture House|Breakthrough Club, 1010 N. Main, Wichita
WORKSHOP TOPICS:
§   Causes and Conditions of Poverty :  Why does it persist?
§   Looking at Poverty and "Hidden Rules" through the Lens of Class.
§   Defining Poverty:  More than Money
§   Issues with Language, Learning and Getting Ahead
 
Advance reservation required for preparation of lunch and materials Email Rachel Newell
or Barbara Gibson.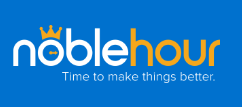 The workshop is made possible by a grant from NobleHour, a company offering volunteer management and tracking software. The grant was awarded in a national competition to help nurture acts of good will and to inspire greater civic-mindedness and volunteerism