Food Ministry
---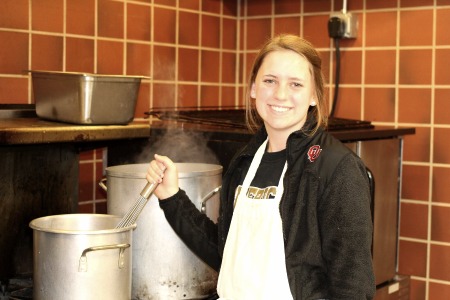 Since the creation of Venture House in 1983, we have served hot lunches to hungry people from all over Wichita. This program continues today with lunch served by volunteers. Lunch is served Monday - Friday, to individuals and families in our community. Last year, we served more than 36,000 hot lunches.
Of those who benefit from a lunch from Venture House:
77% are male
90% are unemployed
97% have an income of less than $25,000 per year 
74% have an income of less than $10,000 per year
62% are homeless
---
Want to help? Contact Rachel Newell, Director of Development, at 269.4160 or rachel.newell@esswichita.org.